Uniting divided nations and peoples through multi-cultural, interreligious action that builds relationships and dismantles extremist narratives.
The Global Peacemaking program works to heal the rifts that separate humanity across race, ethnicity, religion and international borders. Convening diverse groups at the intersection of faith and reconciliation, we are breaking barriers, shattering stereotypes and cultivating cooperation where traditional diplomacy has been frozen.
Our US-Pakistan Interreligious Consortium (UPIC) brings religious and academic scholars from the US and Pakistan together to foster mutual respect and shared goals for the future. In conjunction with university partners in Pakistan and the US, this important alliance addresses political and social concerns for citizens of both countries, looking to interreligious dialogue and academic exchange as primary strategies to forge productive relationships. Learn more.
Recognizing that Global Peacemaking is just as critical at home as it is abroad, we continue to grow and deepen our commitment to the American Indigenous community. In addition to our ongoing involvement and partnership with the Lenape nation, we have begun conversations with other American indigenous communities across the nation. Our partnership with the Lenapes started with "Healing Turtle Island," a 2009 reconciliation event between the Collegiate Churches of New York and the original inhabitants of Manhattan on the 400th anniversary of Henry Hudson's arrival in the harbor. Today, we continue creating opportunities for the citizens of America to have a greater and more authentic historical perspective; one that inspires a commitment to honor and support efforts to address social justice issues that explicitly impact the American indigenous community. Learn more.
Multimedia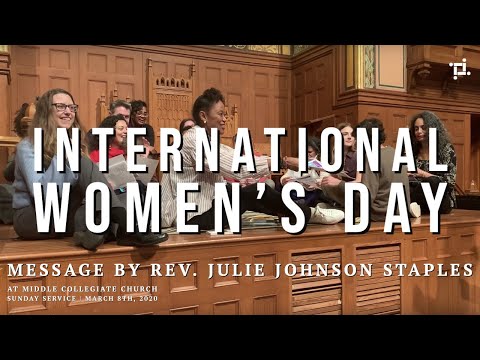 Intersections' Senior Minister and...